View Larger Map in New Window >>

We Invite You to Join Us
as We Continue to Grow Together…
Last-minute, time-sensitive announcements are shared at the top of the right sidebar. Information about worship and prayer opportunities, classes for all ages, service activities, fellowship gatherings, music rehearsals, church meetings, and meetings of other groups using our facilities is updated as needed in the pages under the COME + SHARE + SERVE tab above. Days and times are on the online calendar >>
Please check back often.
Intergenerational Sunday School
Songs, Activities, Art, and Refreshments

August 28 photos above: We lined up in chairs and asked a provided question to the person across from us. In a few minutes, we switched chairs to ask and answer with a different person. We all had a great time!
October Highlights
Sunday Sermon Series and Life Groups:
The Lord & His Prayer
10/2 Give Us This Day


Blessing of the Animals at 10:30 only

10/9 Forgive Us Our Trespasses
10/16 Deliver Us From Evil
10/23 The Power and the Glory


New Member Installation
Blessing of the Animals
Sunday, October 2, 10:30 AM
Special Music by Brass Ensemble
Family Promise Quarterly Hosting
Sunday-Sunday, October 2-9
More information on our Family Promise page >>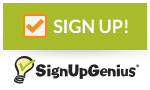 Where in This World Is
Our God of the Bible?
Re-Viewing Heaven, Earth, and
the Human Heart Today
Mondays, October 10, 17, and 24, 7:00 PM
New Location and more information >>
Consecration Sunday
October 16: Return of Minstry Interest Surveys
How to Be a Mary in a Martha World
Fall Women's Retreat
Friday and Saturday, October 21 and 22
Slumber Falls Camp and Retreat Center >>
New Life Children's Center
Golf Tournament Fundraiser
Monday, October 24
Prayers around the Cross:
Beside Still Waters
Healing Service, Sunday, October 30, 4:00 PM

Looking Ahead…
Polka Service
Sunday, November 13, 10:30 AM
Followed by German-Style Potluck
Crucial Conversations
Coming In November!