View Larger Map in New Window >>
October Highlights
New Life Children's Center
Golf Tournament Fundraiser
Monday, October 24
Where in This World Is
Our God of the Bible?
Re-Viewing Heaven, Earth,
and the Human Heart Today
Three Mondays, October 24, 7:00 PM
New Location and more information >>
Prayers around the Cross:
Beside Still Waters
Healing Service
Sunday, October 30, 4:00 PM

Looking Ahead…
Crucial Conversations
Coming In November!
Polka Service
Sunday, November 13, 10:30 AM
Followed by German-Style Potluck
Hark the Herald Angels Sing
Christmas Tea
Saturday, December 3, 10:00 AM-12:00 PM
Family Promise Hosting
Sunday-Sunday, January 1-8, 2017
More information on our Family Promise page >>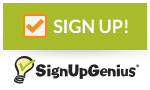 We Invite You to Join Us as We Continue to Grow Together…
Last-minute, time-sensitive announcements are shared at the top of the right sidebar. Information about worship and prayer opportunities, classes for all ages, service activities, fellowship gatherings, music rehearsals, church meetings, and meetings of other groups using our facilities is updated as needed in the pages under the COME + SHARE + SERVE tab above. Days and times are on the online calendar >>
Please check back often.