July Highlights
Joint Service at 10:30 AM
Sunday, July 3
Followed by the Building Note Retirement Party
Blessing of Children Going to Camp
Sunday, July 10
Message by Travis Gould
Family Promise Quarterly Hosting
Sunday-Sunday, July 10-17
More information on our Family Promise page >>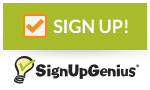 "Saints & Superheroes"
Summer Day Camp
Monday-Friday, July 25-29, 8:30 AM-3:30 PM
Information Letter and Registration Form >>
Arts and Crafts/Trade Show
Saturday, July 30, 9:00 AM-3:00 PM
Healing Service at 4:00 PM
Sunday, July 31
Looking Ahead…
Blessing of the Backpacks
Sunday, August 21
Rally Day
Sunday, August 28
God's Work. Our Hands.
Joint Service: Sunday, September 11, 8:00 AM
2016 Lutheran Fall Festival and
Cross Trails Ministry 5K Run
Saturday, September 17, 9:00 AM-3:00 PM
Frediericksburg Marktplatz
Sermon Series on The Lord's Prayer
Six Sundays: September 18 - October 23
Blessing of the Animals
Sunday, October TBA
Fall Women's Retreat
Friday and Saturday, October 21 and 22
Slumber Falls Camp and Retreat Center >>
Polka Service
Sunday, November TBA
We Invite You to Join Us as We Continue to Grow Together…
Last-minute, time-sensitive announcements are shared at the top of the right sidebar. Information about worship and prayer opportunities, classes for all ages, service activities, fellowship gatherings, music rehearsals, church meetings, and meetings of other groups using our facilities is updated as needed in the pages under the COME + SHARE + SERVE tab above. Days and times are on the online calendar >>
Please check back often.